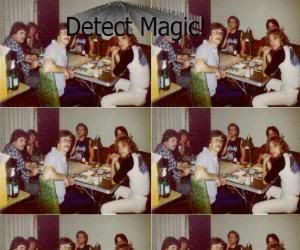 On this episode of
Buncocky Cast
Mike and I celebrate the loss of Gary Gygax, dork extraordinaire, some more netflix, beautiful poetry, Gravedigger Jay,and five more questions.
I want to take some space to add to the dorkery conversation in this piece,
First Person Shooter Roleplayer= A dork who wears rollerblades and drinks lots of energy drinks, hence seeming cooler to the other gamers than they actually are.
Computer generated Roleplayers= Roleplayers who are playing games on the computer that are essentially the exact same shit as the people who are playing them with dice, only they can visually see what said dice dorks can only imagine.
D&D Roleplayers= The heart of the Role playing universe. The king dorks. Not to be mistaken as dorkier or less dorky, but as dorky but original in their intent. Some people just like to kick it pen and paper style and roll dice.
Record collectors= to MP3 collectors what D&D Roleplayers are to World of Warcraft players. No exceptions. Some people just like to kick it with vinyl and needle.
On another note, I'm sad to say that Bruce Springsteen is still alive. My curses were for not, but hopefully he'll shit the bed this week and make up for burning me.
Also, Buncocky Cast is starting a petition that should be signed by anyone in the world who happensances by it. It takes about half a second and it is intended to free Parker Lewis Can't Lose from the deathgrips of Fox so that I can own it on DVD. Please, do the right thing, and tell your friends to do the right thing...for the childrens.
Petition
You can reach Mike and myself at Buncocky@gmail.com with any suggestions (except you Brien), or feedback that you may have for the show. Being as to how we're dorks ourselves, we're always looking for ways to make the show more Bad News Brown, so feel free to tell us why we suck.
Also, you can visit us on myspace at myspace.com/buncocky and we should have a website up and running soon, as well as some kind of Parker Lewis Charity thing for the childrens.